So, in the years after the tragedy of Sandy Hook, we are still hearing about arming teachers as both a deterrent and solution to school shootings.
Deterrent? That presupposes rational thought. Someone who takes an automatic weapon into a school clearly isn't rational. Before advocating arming teachers, the president himself declared this shooter was mentally ill.
Solution? You would think that losing 20 first graders and six of their adult caretakers would have jarred us into the recognition that the answer to gun violence isn't simply more guns.
It would be arrogant to pretend to believe in a quick and easy solution to this deadly and swelling problem. However, with 25+ years' experience in NY public schools comes insight into what teaching entails and why adding marksmanship to our professional duties is not an appropriate response.
   A good teacher makes what happens in a classroom every day look easy. Learning flourishes through a series of choreographed procedures and high expectations. Reading. Writing. Mathematical calculations. Critical thinking.  Kids learn to share and take turns. As members of a well-oiled learning community, they learn to see themselves as part of something bigger than they are.  They learn to take academic risks, that mistakes don't equal failure, that success isn't defined by the number of times they mess up, but rather by how they respond to error.
Teachers differentiate instruction to meet the needs of a reluctant scholar. Teachers create lessons to capitalize on inquisitiveness. They are expected to turn in positive standardized test scores. They communicate with families, file paperwork, grade student work. In many parts of the country, teachers are working with finite budgets, doing what they can with severely limited supplies.
And embedded in those daily routines are hundreds of unpredictable distractions. Sick kids. Angry kids. Frustrated kids. Hungry kids. Lonely kids. Most teachers know their work isn't just about content area instruction. Good teachers understand they have to shift gears to address issues as they arise. Great teachers do it all seamlessly.
Anyone who thinks this all happens easily has never been alone with 25 third graders after recess or introduced the classical source-based argument to middle schoolers or set sophomores lose in a chem lab.
In any profession, what happens behind the scenes is not always apparent to an outsider. This is simply a description of the job teachers choose because it is what they love to do.
Which brings us back to the question of arming teachers.  
The idea of arming teachers is a knee jerk reaction, a quick tweet if you will, that raises more questions than it answers. It is the response of an outsider whose understanding of what happens in a school, in a classroom, is limited to a few characters in social media.
What kind of professional development would teachers be given to carry a concealed weapon?  Please don't tell me this will be about those already trained.  A weapon in a classroom is not like a gun anywhere else. Schools are not sparsely inhabited forests and despite the potential for unexpected violence, schools are not battlefields. A teacher who hunts, a teacher who has handled guns all her life, even a teacher who has been deployed is not—is not—qualified to manage a fire arm in a school.  Unlike the TV shoot-outs we see, the accuracy of even the most carefully trained marksmen in emergency situations is far less than one hundred percent.
And then there are the variables that inevitably arise: What if the shooter is a student the armed teacher knows, has a relationship with, likes? What if the teacher kills a child through friendly fire? What if police mistake the armed teacher for the shooter? Does the armed teacher leave kids unprotected in her own classroom to find the shooter?
This argument does not even begin to take into account the purpose of schools.
Arming teachers is not the answer. Limiting access to weapons of war is a start. Private individual do not need an AR 15. These are military guns designed for one goal: killing a lot of people quickly.  Gun control is not about taking guns away from people. It is about common sense and societal responsibility. The fact that controlling fire arms has devolved into a political argument speaks to the current state of our nation.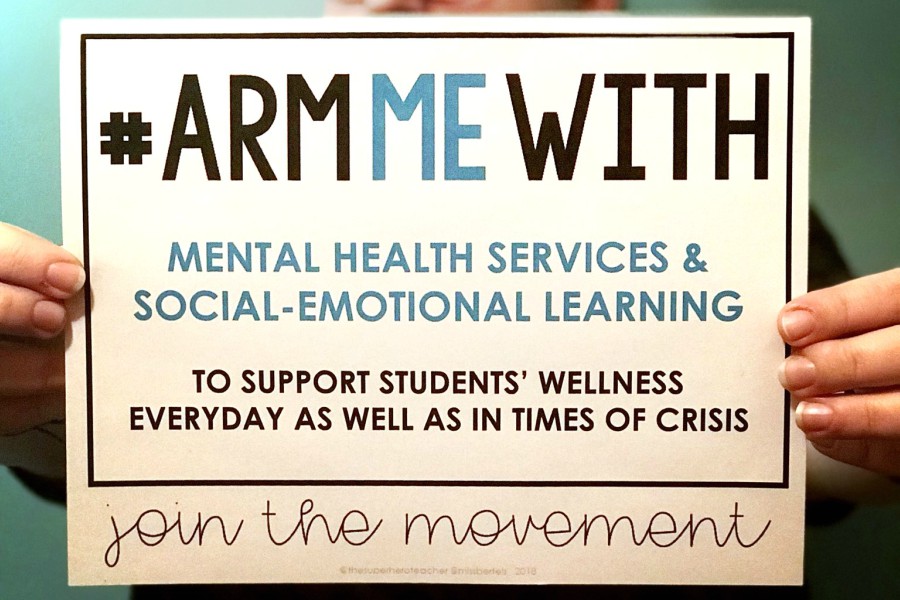 Longer term, as a society, we need to be looking at the whys of this phenomena. Why are so many young men—it is primarily boys who commit these acts—doing this? Why aren't we doing more to support these kids before they kill? Why has our cultural climate led to repeated gun violence?
The kids of Parkland, the kids around the nation represent hope. Kids are demanding that adults quit the obstinate fight over gun rights and make some changes.  As a teacher, I see hope for the future in this generation. As an adult, I am listening to them.