According to the U.S. Department of Education, there are more than 1,400 community colleges in this country, serving over five million enrolled students.  Some pretty successful people are community college grads: an Oscar winner, an astronaut, a governor. My husband earned a community college associate's degree in electrical technology, the initial accomplishment in a professional adventure marked by achievement and public service.
Familiar and Local
On my daily commute, I blew by the main gates of our local community college, a carefully manicured campus integrated into the state university system. The fact that it is in our own backyard may have led us to take what happens here for granted. You know, the old saying about familiarity.
However, many of the middle and high school students I taught landed here, some by choice, others by default. It seemed a safe a place for kids who were unsure of their futures. And having retired after more than 25 years in secondary education–a little unsure of my own future– I am here now, as a senior tutor in the Academic Services Center.
Opportunity and Support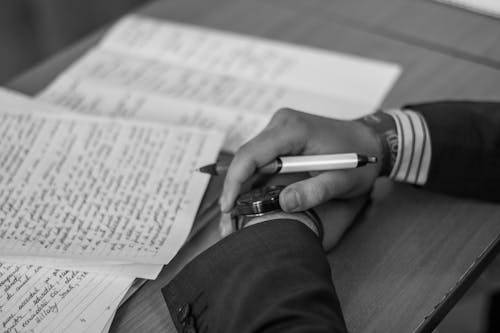 What I have discovered is that community college truly is higher education's best kept secret.
Beyond the gates I glanced at every day, students have access to first class faculty and facilities. Classes are demanding and varied offering experience and knowledge that transfer to both the workplace and four year schools. And it is that secure place where every student is respected and has the chance to become (apologies, Mrs. Obama!). One of the students I worked with last semester put it this way: "I love it here. I am just learning how to be in college. And it's like everyone really cares."
A Community and A College
As a tutor, I see first hand how hard these students are working, how important school is to them. A significant percentage juggle full time jobs, family obligations and transportation obstacles with rigorous classes to fulfill the promise of the American Dream: personal and professional success.  Their professors challenge them to find their voices, their confidence, all the while wholeheartedly supporting the effort this entails. Students find campus niches through athletics, clubs, cultural events, and service opportunities.  And tutors, available in almost every discipline, provide individual feedback and content area support.
It's Affordable
Community college remains a bargain by higher ed standards. A NY resident can attend full time for less than $3,000 a semester. There are countless opportunities for aid, scholarships, work study and even transportation stipends to further reduce the economic burden on students and families.  But wait…there's more. When a student is done here, he/she leaves with something tangible for time (and money) spent: an associate's degree and/or a professional certificate.
Lucky Me
I feel fortunate to have found a role here.  It is energizing to revisit literature I loved as an undergraduate English major: Shakespeare, Hawthorne, Joyce. It is exciting to read what's new in English education.  It is inspiring to be among students to whom education is paramount. My part is small, a walk-on, but nonetheless, the powerful play goes on and I am privileged, at this stage of my life, to contribute another verse (more apologies, Walt Whitman).