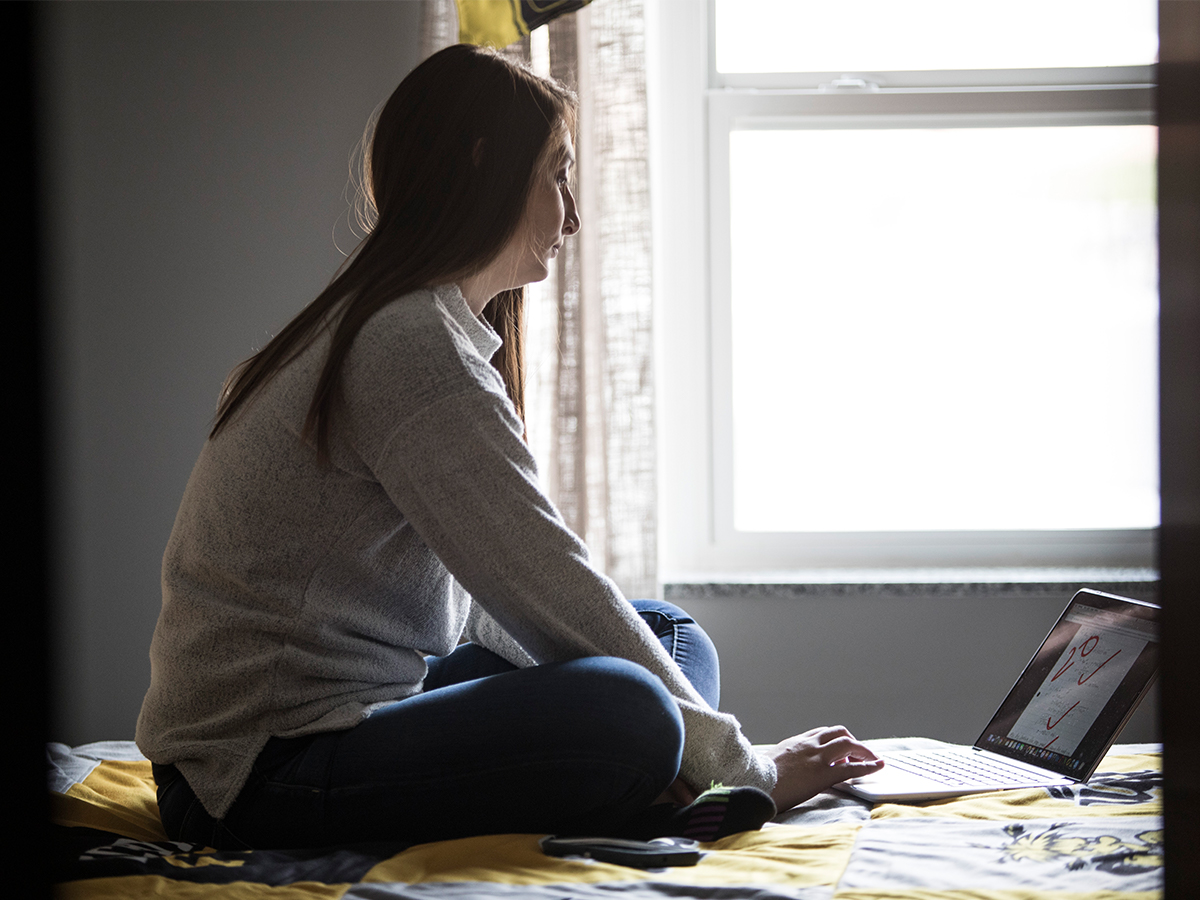 Because of the threat of COVID-19, college students nationwide are now finishing the spring semester on line. In response to this challenge, colleges and universities– like Boston University and Cornell– have announced wholesale changes to their grading policies. Commencements have been postponed or cancelled.  On platforms like Canvas and Edmodo, professors are laboring to create a semblance of continuity and community while maintaining the integrity of their courses. Students are logging on, commenting on one another's threads, getting through required reading and submitting papers.
It's a brave new world alright full of uncertainty, isolation, anxiety,  and disappointment.
Full disclosure: I am new relatively new to the community college scene; I am not an expert on collegiate achievement. I am privileged to have found a post-retirement position in a community college academic support center as a writing tutor. Therefore, anything you read here is derived from personal observation as opposed to from data driven research.
Completing the semester will be difficult.
Navigating the novel circumstances created by the novel corona virus is challenging for
students with every ideal resource in place. For community college students, completing the course work they began–and paid for–in January could be a task of Herculean proportions.
Some community college students won't be able to access the internet.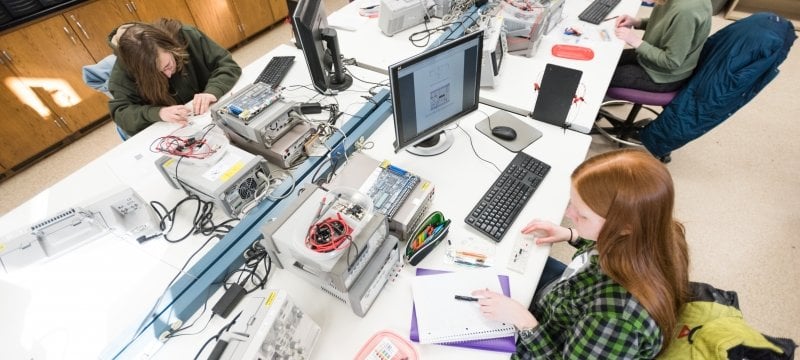 It's easy to assume that everyone is equally cyber linked. But the reality, however, is that some students don't own computers or printers. They rely on on-campus hardware and connectivity to access library data bases, to submit papers, to get to and print assignments and readings. Under ordinary circumstances, these students find what they need at school.  These aren't ordinary circumstances. Those resources are no longer available. In addition, under current conditions, other options–public libraries, for example–are closed, too.  Our community college is offering  a limited number of students loaner lap tops, but not every school can do this and it doesn't solve the problem of accessing the internet.
Academic support across the curriculum continues to be available to our students, but that, too, is internet dependent. Accessing tutorials that had physical presence on campus now happens on line. So much of the support the tutors provided students happened during meaningful dialogues. There is just so much that cyber communication can do to reinvent those conversations.
There is discipline, comfort and support in the classroom.
In addition to on campus resources, seats in classrooms provide students with a predictable routine. There is accountability in being members of a  physical learning community. Many of our students are new to the collegiate experience. Others are adu
lts returning to school after many years.  The discipline and routine of attendance help students meet the academic expectations of college achievement.  Once on campus, professors reinforce independent learning through lecture and in-class activities. There is no substitute for the human interaction that takes place in class.
English Language Learners are particularly at risk.
And what of those students for whom English is not their first language? Our campus has a designated center for international pupils, a place where they share the challenges of attending college in a new place and where they find additional resources and support. There are an estimated 49 languages spoken on our campus, but instruction is conducted in English, a disobedient, unruly tongue. Think of through, rough, though; the same sequence of letters result in three different sounds. We use definite and indefinite articles. Verbs and nouns have to agree. Capital letters and apostrophes. There, they're and their.  It's hard enough for those of us who grew up speaking English.  Students whose native languages are Spanish, French,  Chinese, Farsi, Croatian, Greek are tackling  demanding coursework across the content area. Face to face instruction allows English Language Learners to participate in discussion, to ask for clarification. On campus, these students have lifelines. At home, in academic isolation, they muddle through using the imprecision of translator apps–if they have access.
Then there are the external pressures on community college kids.
Add to these obvious obstacles the other factors that put community college students at risk. Out of economic necessity, they may be working one, sometimes two jobs, while trying to keep up with their studies. They may be balancing family obligations with coursework. They may be the first in their families to attend college. They may face food insecurity or the threat of homelessness.
Community college students have to dig deeper for strength to succeed.
The pandemic has changed life as we know. The things we took for granted just a month ago have suddenly morphed into a landscape we never could have imagined outside of a sci-fi novel. I hope that students across the nation find ways to make it through these tough times. I fear, however, that many will be discouraged. Community college students have both more to gain and more to lose during these challenging times. To them I say: don't give up; you can do this.