Last week, I had a chance to speak with a teacher dedicated to our youngest students. Her energy and enthusiasm are contagious; her vision for a risk-free, child-centered learning space will inspire both kids and instructors. Kudos, Ashley!
And then, over the weekend, our grandchildren chattered excitedly about school: fun, friends and learning. We learned of the symmetry of butterfly wings and the writing process.  Their teachers are embedded in their tales of Pre-K and first grade: knowledgeable, patient, creative souls.  When these kids grow up, it will be the magic of these teachers they will remember as their earliest introductions to the classroom.
This all reminded me of the huge debt that we–as secondary teachers–owe colleagues like Ashley and those who teach our grands each day.  Without them, there would be no source-based argumentative essays, no DBQs, no chem labs.
Colors and shapes,  letters, the number line give way to sight words and greater than and less than which brings kids to us, to Hamlet, the civil rights movement, algebra and laws of motion. What kids learn in 7th grade or 10th or 12th is built on the foundation established in Pre-K and K. (NYC Mayor Bill De Blasio is onto something in his push for universal Pre-K.) Early childhood educators have the tools–and foresight– to create lessons that will support vertical consistency. As instructional expectations for the littlest pupils continue to expand, delivering content area instruction has become an increasingly challenging task.  Bless those who continue to work so hard at this job!
But perhaps equally important are the social and personal skills early childhood educators must develop in their students. Everyone knows about early lessons on sharing and waiting in line. But kids also have to learn to follow spoken directions and transition from one activity to the next. They have to feel safe enough to ask questions.  They must learn to use structure and routine to discover self-discipline and understand that mistakes are part of the learning curve, not signs of failure.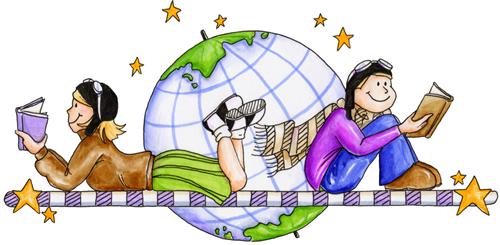 The tricky part in all this? Holding onto innocence, to childhood. Finding ways to fine tune these skills that will determine future success without dampening the boundless curiosity that defines first graders.  Helping kids learn to laugh at themselves.
A good friend who sits in those little chairs in the district where I once worked, will be that teacher, the one kids will remember, the one who held their hands, dried their tears and set them back on their feet for the next day, the next challenge. Terry, long after kids have moved on to other classrooms, they will remember when you brought math and science to life, when you gave them room to be kids and the skills to be adults.
     So to Terry and Ashley and all the other early childhood teachers out there prepping kids for what they will see in middle school and high school, thanks!  Teaching truly is a team sport.  You might not always see your work after kids leave your nests, but what you do makes all the difference.